As TV viewing habits continue to change, advertisers are searching for new ways to engage with these fragmented audiences. We're seeing more and more marketers shifting a large portion of their ad budgets to over-the-top, or "OTT advertising", services which draw a growing number of viewers away from traditional television advertising, particularly those from the younger demos advertisers covet. (AdWeek 1.17.18)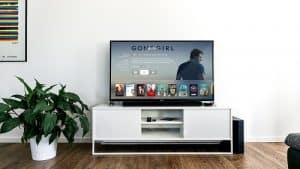 There are many media companies who are now working to figure out how to offer these OTT advertising services. Deciphering which ones offer the best solution is an important and somewhat daunting task if you're a busy Marketing Director who doesn't want to spend hours talking to media sales people. Good news for you though, we've done the research for you! We can help you reach cord-cutters with insights specifically on those people who don't subscribe to traditional forms of television like cable and satellite. We'll help you reach the demographic of new media users who stream content on their Smart TVs, devices and computers.
While traditional television advertising buys still have value and make sense for the right demographics and advertising goals, we do recognize that the TV landscape is broader than ever before, and consumers have more high-quality options than they could watch in a lifetime. With dozens of streaming services and hundreds of channels offering viewers choice, control, and variety in their viewing experiences we have to stay on top of media habits as content and platforms have evolved.
There are two main ways to buy advertising to reach cord-cutters. Programmatic TV and directly from an OTT media source that inserts into their own inventory.
Both Programmatic TV and direct OTT TV offers advertisers the power to deliver different ads to individual households based off a variety of demographic factors. With Programmatic TV, that process can be automated with similar sorts of efficiency that can be found with digital ad buys.
By end of this year, Programmatic TV is projected to account for 6% of television advertising spending; which equates to 4.43 billion dollars spent by US advertisers. So this trend isn't going anywhere. It's here to stay and is an important media to consider if you have video ads in your marketing portfolio.
With a wealth of demographic information we can help you effectively target by distinct audience categories including:
Age
Gender
Presence of children in household
Education
Ethnicity
Home ownership status
Household Income
Language
Marital Status
Viewing Behavior
Daypart (Primetime vs. non-primetime)
State (US only)
By matching advertisers' 1st and 3rd party data against inventories and demographic information of OTT advertising viewing audiences, we're able to deliver precise TV buying.
Through advanced digital reporting of Programmatic TV advertising, advertisers can:
· Receive detailed breakdowns on network and daypart delivery, audience size and makeup
· Measure impact of an overall Programmatic TV campaign
· Follow viewers' activity online after they view your ad on TV
· Match exposure to broadcast ads with digital actions like site visits, conversions, and more
· Gain optimization insights for future TV and digital campaigns based on these results
· Carry these insights over to other channels for a successful multi-platform advertising campaign
By interweaving audience data and TV inventory, targeting insights are richer, and buying can be integrated across every screen. Overlapping Programmatic TV buying with programmatic display campaigns online we'll deliver informed and validated buying strategies and can make adjustments to one campaign using the insights of the other!
If you're interested in Programmatic TV or OTT, give us a call or send us an email here. We'd love to talk with you about how this targeted advertising tactic can bring you new customers now.