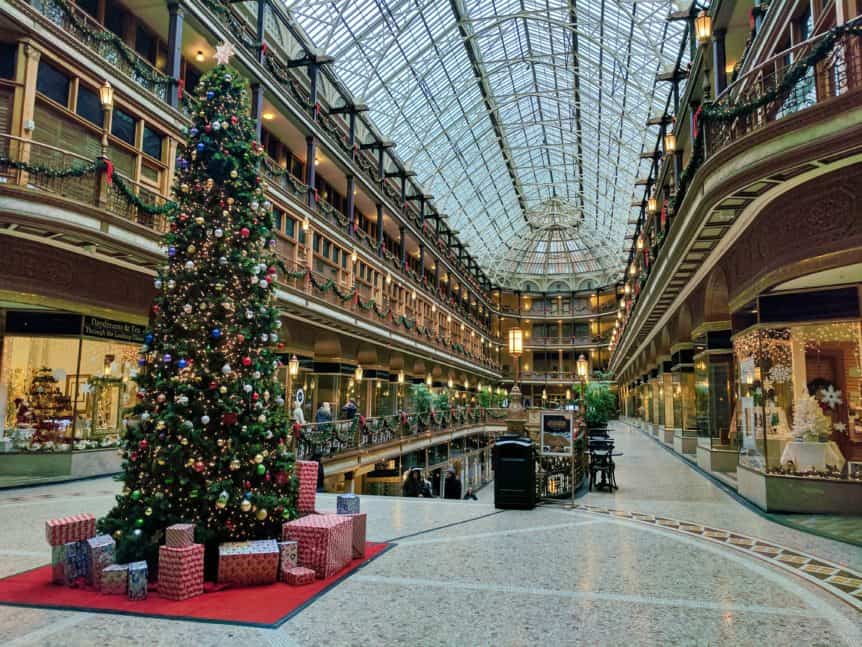 The good news is that the most festive time of year means more shoppers and more spending. The bad news is that many mid-size businesses make common mistakes that limit the sales and revenue they could be making this season. Let's take a look at 7 common mistakes marketers make when building their holiday marketing campaigns:
1. Planning your holiday marketing strategy too late
Each year, about 40% of consumers start to research and shop for the gifting season as early as October. That means that if you're still planning holiday marketing campaigns in October, you've missed out on a huge pool of potential customers.
While it might seem early to plan in August and September, it is the perfect time to take advantage of the biggest shopper opportunities. From choosing your promotions to designing all of your ads, planning should start now to make sure your brand is front and center when people start shopping.
2. Forgetting about mobile shoppers
Last year, mobile online sales represented over one-third of all Black Friday sales. Shoppers are looking for great deals on their daily commute, between meetings, and everywhere else. Make sure you don't miss out on mobile shoppers by ensuring your holiday strategy includes mobile ad units and is flexible to work across mobile screens.
3. Not considering your customers' journey
The holiday season is the busiest time for online shopping, which means your customers are not going to appreciate getting bombarded with ads across every channel. Consider how your different marketing efforts can work together to avoid brand fatigue and improve sales.
4. Forgetting about seasonal discounts or sales
People love sales. Last year, shoppers in the US spent $5 billion in online sales and UK shoppers spent £1.4bn, over 11% more than the previous year. With so many online shoppers comparing deals and bargains, you need to consider your pricing carefully. Make sure you strike the right balance between value and return on investment, and then let shoppers know about your holiday pricing across every marketing channel.
5. Targeting too narrow of an audience
Targeting is critical. You want to make sure that your ads are relevant to accurate for all potential shoppers. Most brands and retailers see organic traffic increase over the gifting season, but don't let that fool you into narrowing your targeting to only the highest-potential shoppers.
This is the perfect time to attract net new site visitors, draw window shoppers to purchase with deals and bargains, and bring back previous shoppers to buy more. Make sure your holiday marketing campaigns include plans for all stages of shoppers, because there is a really good chance you'll miss out on great new shoppers by only focusing on a select few.
6. Assuming your media costs won't change
With more shoppers browsing stores online, more businesses advertise during the holiday period as well. That increases the cost of ad space, especially the best placements. In order to reach the right people at the right time on your budget, you'll need to be more flexible and creative than at other times of year.
Don't just spend more, spend smarter. Partner with platforms that can help you take advantage of automation and AI to improve your marketing performance, and give you access to data in a way where you can take action to get the highest return on your ad spend.
7. Forgetting about email, or not tying it to your ads
Your online strategy should be everywhere your customers go. While display and social ads go a very long way, don't forget to reach out to customers in their email inbox.
Email is a super valuable way to connect with the right shoppers. Working adults spend over six hours a day checking email. There are three times more emails than social media accounts. Email users spend 17% more on digital purchases. It has average 3,800% ROI.
Don't forget to use email as part of your overall holiday marketing campaigns strategy. With a clear message and call to action, and coordinated efforts with your display and social, you can have a powerful boost in sales.
Want us to plan your holiday marketing campaign strategy for you? Give us a call to talk about our holiday media buying services. Contact us here.
Reprinted from media vendor AdRoll, see full article here.