Scott Hannaman
V.P. of Marketing and Creative, Coldwell Banker Bain
Thrive Advertising plans out what they feel is a really solid media buy for us based on the advertising concepts that we provide to them and the message we're looking for. They outline different media outlets, give us pricing, and make sure the ad buys are buttoned up, so we're able to get into a lot of different areas of media outside what we would have done, which was just print. They also showed us programmatic advertising on a larger scale than what we were used to and brought us onboard with some digital publications. We're about four times higher than the industry standard as far as our click-through rates and conversion rates. Our ad buys included about 11 million impressions last year, and we ended up with about 19 million impressions. We have specific success stories with advertising listings and advertising particular programs that have done quite well with them.The most interesting part of our success is with the programmatic advertising and understanding what the data is telling us versus what our intuition is telling us. They [Thrive] have a well-planned strategy that allows us to hit several markets and really saturate our market in digital, print, and audio on the radio. We're hitting our clients in every place they go.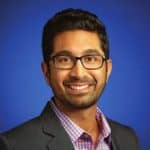 Jason Prarekh
CEO & Founder, Digital Media Network
With Thrive's input and partnership, we have been able to work with many strong brands who have been extremely satisfied with our offerings. Many of these areas are based on Thrive's guidance, including pricing, proposal structure, and placement type. The sheer breadth of their experience and helpfulness stood out. I have worked with many agencies across my time at Google and Microsoft, but few showcased the intelligence and confidence that Thrive has. I have already introduced Thrive to a few strong local brands.
Joshua Frazier
AVP of Marketing, Seattle Credit Union
Robin is an invaluable partner to our marketing department, and to our organization as a whole. She is extremely knowledgeable about the media and advertising industries, and has a knack for putting together creative and insightful packages that encompass the entire marketing mix. Robin and her team have helped us with both our long-term advertising strategy and timely promotional efforts, while keeping our target audience, mission statement, and goals to serve our community at the heart of it all. She knows the true cost and reach of placements across broadcast television, radio, digital, and social media and works to make sure that we are getting the best value. Robin and her team at Thrive understand our mission of serving the unique Seattle market as a not-for-profit financial cooperative, and help us get our message to cut through the static.
Jonna Bell
Northeastern University & Gene Juarez Salons & Spas
Robin's professionalism, acumen and deep network has made her a consultant I turn to again and again. Since our first project, I've repeatedly relied on Robin to deliver strategic, targeted and thoroughly negotiated media plans – both on the client and the agency side. I trust her implicitly, she always has her eye on the end game, she moves fluidly in roles where she's represented my companies and, behind the scenes, she's always looking for opportunities that might not have revealed themselves in the first stage of planning. Robin has a permanent spot in my little black book.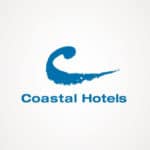 Ed Schwitzky
Vice President, Coastal Hotels
"Thrive won the Coastal Hotels account because of two things: follow-up, capability and flexibility. Okay, that's three. Robin's quick and thorough follow-up to the RFP made for a convenient decision. And Thrive's professional capabilities were readily apparent. Regarding flexibility, in today's economy and especially for the hospitality industry, Kiri's flexibility both in terms of approach and attitude is critical to success. Also, Thrive has been able to grow along with our portfolio of hotels."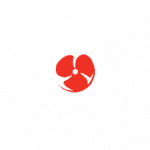 Jim Goldberg
Partner, Red Propeller (Seabrook, City of Bothell, Fort Lawton Homes)
Robin has made a tremendous impact on our business by consistently delivering results for our clients that we could not have achieved on our own. Robin has tremendous media buying knowledge and skill in finding effective and innovative solutions for marketing projects large and small. Robin's strong relationships and industry expertise have consistently allowed tight budgets to stretch further to maximize ROI.

She is a consummate professional and goes above and beyond in all that she does. Robin is our number one go-to for any and all media buying and placement.
Angela Schonberg
Marketing Manager, IRG Physical & Hand Therapy
"Thrive Advertising is a highly collaborative and strategic team. Thrive's diligence and open communication provided us with a positive, teamwork dynamic that produced effective results. Thank you for all of your continued efforts, responsiveness and innovation. Keep up the great work!"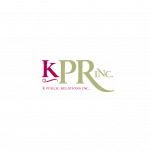 Katie Wilkinson
Owner, k Public Relations Inc.
Talk about driven! And energetic! And wise! Robin is a wonderful, gifted teammate. She is a big thinker, capitalizes on her solid people skills, her knowledge of her industry, and her solid determination to get a project done–and deliver it with much success. I know without a doubt working with Robin would always leave a positive impression–and one that nets results.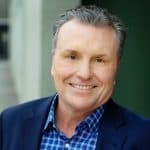 Rick Jewett
Multi-Media Sales Executive, Sinclair Broadcast Group
Robin is a driven, self motivated powerhouse. She is ready and prepared for anything and always willing to work hard to be successful for her company and her clients. Robin is smart, and will always do what is best for her clients, friends and family.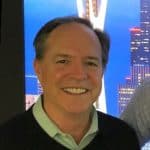 Ted Davis
General Sales Manager, KOMO TV
I worked with Robin at KOMO TV. Robin is an expert at sales marketing. She works hard to insure her clients get the results they expect. Robin is service and detail oriented and a pleasure to work with. I highly recommend her.
Linda Madison
Director of Client Services, Olympic Physical Therapy (Now ATI)
Thrive, You have not only delivered what you promised, you have exceeded our expectations. We are delighted with the value you have brought to our organization.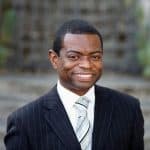 Sean Gardner
Forbes Top 50 Social Media Power Influencers
"A veteran of the advertising industry, she (Robin) has adapted nicely to the major shifts that have taken place in her field. A passionate MOMpreneur, she launched the immensely popular Thrive Advertising – easily one of the firms to watch… She's known in many circles as a smart, tough and savvy businesswoman… She's also an enthusiastic, action-oriented visionary who thrives on a challenge."