Sean Hannity Radio Advertising. Love him or hate him? Want to know if advertising on conservative talk radio works? Quick answer, yep, it sure does! Regardless of your political views, read this blog with an open mind because while we're talking about advertising strategies involving Sean Hannity, the marketing strategies discussed hold on both sides of the political aisle.
Radio advertising in 2021 can deliver fantastic results for your business when done correctly. There are a few critically essential considerations though for maximizing the effectiveness of advertising on the radio, and we're going to walk you through them here.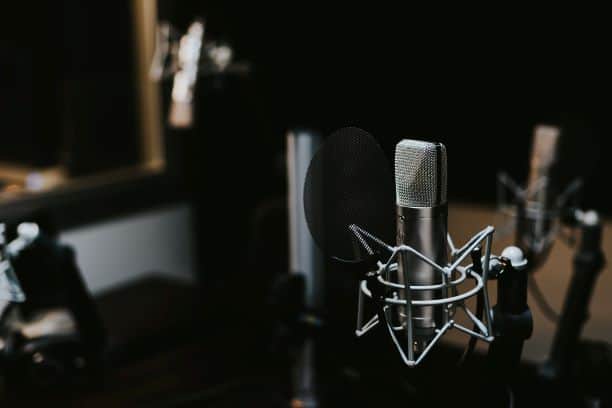 What makes Sean Hannity, Michael Medved, Todd Herman, and other radio stars such successful platforms for advertisers? Quite simply, it comes down to the first rule of radio advertising effectiveness in the digital world.
Hold the listeners' attention and goodness sake; don't let them change the channel.
Sean Hannity Radio Advertising Radio
Sean Hannity's radio program is available on KVI Radio locally in Seattle. Other local talents like Jason Rantz on KTTH draw a good crowd and provide an audience-trusted personality that lends credibility to an advertiser interested in reaching these loyal listeners.
Fun fact: Many Seattle locals don't know that Sean began his Seattle radio career in 2001 on KVI Radio.
Sean's provocative, free-wheeling, passionate commentary on politics and the American agenda has made him the second-most-listened-to talk radio host in the U.S. The program is heard on more than 565 radio stations nationwide by 14 million weekly listeners.
Sean's not the only one with the power to make radio advertising work in 2021, although he certainly has advertisers singing his praises.
Therefore, we're providing you with three tips for making your radio advertising work better in 2021.
How to make Radio Advertising Work in 2021 with or without Sean Hannity
1) ADVERTISERS ON TALK, NEWS, SPORTS, OR RELIGIOUS RADIO STATIONS SEE BETTER RESULTS.
It's pretty common sense. If you're listening to music, you want to hear music, no ads. So, if you live in a big enough market to have more than one music station, you'll reach for the dial the moment you hear the commercials begin. If you're engaged in a program on news, sports, or talk radio station, then you're more likely to wait for the program to return since it's not available elsewhere.
The exception to this talk radio rule is listening to a Christian radio station, which often has a combined music/talk format. Christian and religious radio stations' audiences presumably listen for the same reasons that talk radio listeners prefer their trusted radio station. Christian Radio provides a family-friendly environment and often incorporates an element of talk radio into their music format. Therefore, Christian Radio station advertisers yield similar results to those who advertise on talk radio.
It all boils down to which listeners are less likely to switch stations during a commercial break. Our local Seattle Christian Radio station is KCMS Spirit 105.3. The local trusted personalities of Spirit 105.3 are Sarah Taylor and Erica Parkerson.
2) RADIO ADVERTISING ENDORSEMENTS.
Advertisers who hire a radio personality to endorse their products are more successful than advertisers who do not. It's worth the extra monthly talent fee to get a trusted radio personality to endorse or mention your business. We've seen this first hand, time and time again.
Radio listeners automatically tune their attention back in when they hear a familiar voice. Advertisers benefit from the voice alone without the explicit endorsement.
However, if you add a radio talent endorsement to the package, you'll have even better success rates because listeners trust their favorite radio personalities. These talents usually pepper in personal anecdotes that entertain the listeners, which makes the tactic even more successful. Have you ever studied the power of storytelling in sales? That's a separate blog I need to add to my to-write list!
Radio Endorsements are partly why Sean Hannity Radio advertisers are so successful. There are many case studies available of successful brands using the power of radio advertising and DJ endorsers to build their companies significantly!
This endorsement tactic works on music stations as well. Since we've been a little cold to the music station's capabilities, we need to note that a secular music station can provide successful advertising results with a good endorsement package.
I know we mentioned that we shy away from music stations, and that's our experience generally speaking. So, if you have to be on a music station, consider adding an endorsement package to your media buy with a trusted radio personality.
Bonus tip: Request that the radio commercials (spots) air at the open or close of the commercial break for maximum effectiveness on music radio stations.
3) RADIO ADVERTISING SPONSORSHIPS.
Sponsoring a specific segment of a radio program can provide an excellent return for advertisers. These can be done successfully on any radio station, including music stations. For instance, a traffic sponsorship consistently keeps your message top of mind for listeners. Traffic reports are read live by a news anchor, and the live traffic sponsorship (typically 10 seconds) is usually also read live by the same talent. So, while listeners tune in intensely listening for an update on their commute, they fully hear the 10-second sponsorship message about your business or brand. We've seen great success on these types of radio advertising sponsorships as well as radio events sponsorships. Ask us about the local success we've seen with KOMO 1000's Traffic on the 4s Radio Sponsorship in the Seattle Market. We've got a story to tell ya!
Want custom recommendations on how to make your radio advertising work in 2021?
Interested in Pandora Radio and Digital Radio Advertising? Blog on this topic here.
Image credit to Will Francis for the darling featured blog image of the cutie turning the radio dial. Thanks, Will! https://willfrancis.com/