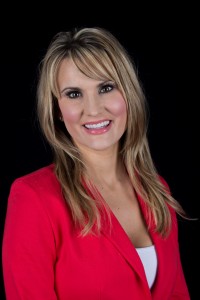 Hi Blog Reader! I'm Thrive's Lead Media Buyer and I thought I'd answer some questions about what we do at Thrive and why what we bring to the table is so valuable to you as a business owner or marketing director.
We believe in the K.I.S.S. theory. Keep. It. Simple. Stupid. So here are simple answers to the most commonly asked questions about "what we do" here at Thrive.
"What does Thrive MAINLY do?"
Our biggest focus is media planning and buying. We are media buyers and media planners.
"What is a media buyer?"
A person who plans your advertising investments by buying airtime and ad space on your business' behalf and then subsequently manages the advertising buys after they are placed to ensure proper delivery of what was negotiated.
"Why would I use a media planner and media buyer instead of  just purchasing ads myself? I like that the television and radio reps take me out to lunch and give me Mariners Tickets."
The best analogy we give is it's like taking someone who used to sell cars with you to help you buy a car. A former car salesman knows the ins and outs of getting the best deal for your investment. We are former radio and television sales people, online media professionals and search engine marketing experts. We had a backstage pass to the advertising sales industry that gave us hard won secrets into how to get the most bang for your advertising buck.
But hey, besides just saving you money upfront, the additional value we bring your company is that we essentially become a member of your marketing team without the hiring costs. The most common praise our clients give us is that we alleviate much of their burden by handling all tasks related to managing their ad buys. We can help you facilitate the creative process by having ads created, we jump in (if our professional input is wanted) during marketing strategy meetings and share ideas that we've seen work for other businesses, we manage creative deadlines to make sure your ads are delivered on time and you get the best placement possible. We manage the invoices and track all of your ads to make sure you are not only getting what you bought (and the media company delivered what they promised) but also that you only get one invoice per month for all of your advertising. Anyone who has received a Comcast Spotlight Cable TV advertising invoice knows how valuable it is to have someone else reconcile the invoices against the logs!
Our primary goal is to negotiate lower advertising costs for your business and to help your company come up with a strategic advertising plan that is custom designed to best reach your demographic in the absolutely most efficient manner based on research and experience.
As for treating you to lunches and giving you Mariners or Seahawks Tickets?  We are more than happy to treat you to lunch and if a sales rep gives us tickets we would be thrilled to pass them along to you. We promise you that we will save you much more than the cost of lunch and a couple sports tickets. And we know the truth, that you would much rather go to ANY sports event with your family and friends than with your media rep…
"How much does our media buying service cost?"
NOTHING. No seriously, no retainers here. No fees. Too good to be true? That's the most common response we get. What's our response? Talk to any one of our clients. They are happy to share their with you about their experiences working with us. What are we most proud of? Our relationships with our clients. We strive to be an integral part of our clients' marketing teams. So much so that many of our clients say, "How did we do this before you?!" That is the greatest compliment we can be given. It's the highest honor in our minds.
"How does Thrive make money then?"
Typically any time a business buys airtime or ad space, a salesperson from the media company you buy from receives commission. When a media buyer buys the advertising, the media buyer receives the commission. The industry standard is 15%. So whether you buy directly from a media outlet or buy through us there is almost always an inherent 15% commission built into the cost of the advertising buy.
Our clients tell us it's a simple decision…would you rather a salesperson (who represents one company with a budget they have to meet) make recommendations on where you spend your ad dollars (Hint: it will only be on their station, website, or in their publication) OR would you rather have an impartial, unbiased media negotiator who understands marketing via all marketing channels help you make your advertising decisions?
"What else can you do to help my business get the most for our advertising dollars?"
We hold the advertising entities accountable for everything they sell you. For instance, in Seattle we rarely have sunny days. What if you bought a commercial in Dancing with the Stars and the station sold you the commercial based on the fact that  100,000 Women 25-54 were going to be watching the show. BUT the sun came out, so only half  of those women watched the show because the other half were outside soaking up those glorious Seattle sun rays… What do you do? Well, we know and we'd require the TV station to make up the missed viewers. Do you know how to do that on your own?
We would love an opportunity to earn your business. We work with medium to large companies on a local, regional and national level. I personally would enjoy meeting with you if you believe there may be an opportunity to work together. If you are a business owner or marketing director we are likely to get along well. I absolutely love entrepreneurship and marketing. They are my two professional favorites. My personal favorites are my family. My husband, two daughters and two crazy dogs. Let's grab a cup of coffee and talk about your advertising plans and how we might be able to partner to make your company wildly successful.
-Robin