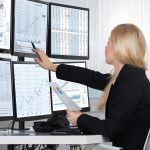 Advertising is an investment and it should be treated as such. If you were going to buy a home, how would you research the purchase? You'd look at location, comps, school districts, quality of home, neighborhood, community, property taxes etc. You'd scrutinize every detail of your purchase because most home purchases are the largest purchases people make. Advertising is a substantial investment. Sometimes as much or more than the cost of a home, invested in just one year. Yet many business owners arbitrarily spend ad dollars. I can't tell you the number of times business owners have told me how they bought a radio package or digital ad buy because of a cold call. They often can't explain why they bought the "deal" other than the sales person told them it was a great value or a remnant was a last minute steal that couldn't be beat…
As a media planner and buyer, my job is to research the market and the "comps" to be sure that you're getting the absolute best investment possible. Ensuring that you are happy with your investment, understand it, and that it yields a ROI that will actually grow your business.
Sometimes during an initial conversation with a prospective client, a business owner will tell me that they want to advertise in one particular form of a media that interests them. Some are on the verge of, or have already committed to, spending tens of thousands of dollars with one media company without even considering  comparable options. For instance, say an advertiser is interested in radio advertising.  Not only are there dozens of terrestrial/traditional radio stations to research, there's also digital radio services like Pandora and Spotify. Knowing the difference between traditional radio advertising, Spotify and Pandora radio advertising is absolutely imperative to making a sound advertising investment.
Do you know the differences between these types of audio advertising? Why should you consider Pandora when you're looking at a buying local talk radio? Do you understand the metrics and how the audiences are measured? It's critical to consider the value that each offers your business. They all have pros and cons.
If you're currently buying advertising without the help of a media planner and media buyer, it's important to be sure that you're able to clearly articulate why you are investing your advertising dollars in the media that you are currently buying. Like with the purchase of a home, you want to be sure that you're fully aware of all the details of the purchase before you invest. If you aren't completely confident in your advertising decisions perhaps it's time to engage the help of a professional media buyer.
Here's the specific action steps that a Media Buyer at Thrive Advertising will take for your company:
Identify the most appropriate advertising placement to meet and exceed your goals.
Negotiate the best value for your advertising investments, within your budget and maximizing ROI.
Leverage collective ad spend from multiple clients to get better pricing from media companies for every client.
Book the space/airtime once the advertising plan has been agreed on.
Monitor and evaluate the effectiveness of the ad campaign.
Hold media companies accountable for advertising purchased, ensuring full delivery of ad buy.
Reconcile invoices and provide single point billing.
We'd love to meet with you to discuss your advertising plans. We thrive on earning new business through excellent service and delivering exceptional value.
-Robin
Call us at (206) 697-9925
OR email me personally at Robin@thriveadvertising.com