We receive many inquiries from business owners who want to know how to get started advertising online in a meaningful way. They don't know where to start because "digital marketing" is the largest advertising category and can refer to many different types of online advertising. 2021 Digital Marketing Strategies that work are easily found at Thrive Advertising. Our team offers our customers every type of advertising under the sun. As for digital marketing, our most commonly used form of digital advertising is called Programmatic Display Advertising. Programmatic Advertising uses Artificial Intelligence (A.I.) to serve ads to people who are more likely to turn into customers.
Using data and machine learning to deliver ads, we can serve highly relevant messages to your target demographic. We have access to the best data, like Experian, Mastercard, and Equifax, and pair that data up with the top ad delivery platforms to deliver your ads to the right people in the most efficient way.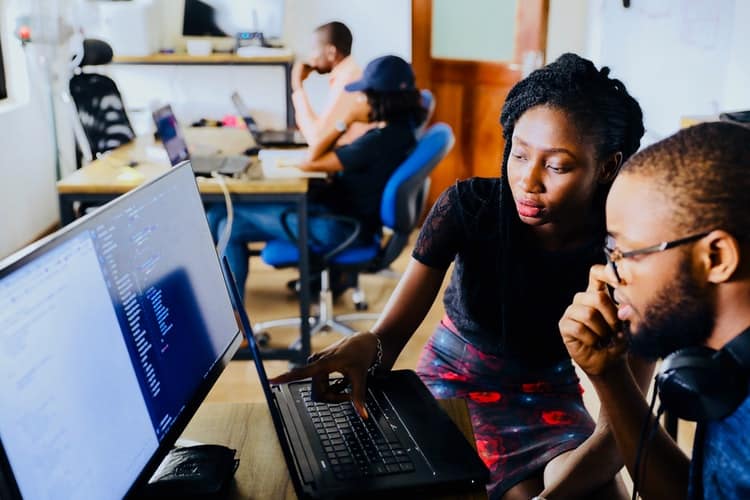 To sum it up, we send ads to your prospective customers wherever they are online. No guesswork.
Advertising agencies and advertisers historically bought ads on specific websites to target readers of a site. That's an old tactic.
Now, we buy access to specific people and place ads where your customers spend their time.
What are the advantages of Programmatic Advertising?
Efficiency. Focusing your advertising budget where more qualified customers spend their time is much more efficient than blanketing the internet with banner ads with a wide net hoping to get a few clicks. Akin to using a sniper rifle versus a shotgun, we focus our marketing budgets on target demographics that align best with your desired customers. We don't waste precious marketing dollars reaching the masses when the masses aren't your customers. We hunt strategically for the most valuable prospects, making our tactic one of 2021 Digital Marketing Strategies that work.
Improved trackability. We use pixels to track the effectiveness of our ad campaigns. We can track conversions, site visits, contact form submissions, and revenue through tracking pixels that monitor online purchases. Tracking advertising ROI is easier than ever before.
Learning and Data gathering. A.I. learns as it goes. Using machine learning to improve and optimize digital advertising campaigns allows your marketing to become more effective over time. As the A.I. serves ads to your current customers, it learns which ones are most interested in different offers and Call to Actions (CTA). Then the A.I. can use that data to better target prospective customers with ads that resonate most.
A/B Testing. As the Programmatic ads continue to run, they serve thousands or millions of impressions, depending on your advertising budget. With each impression, the A.I. learns more about your customers and their habits. We can also set up A/B testing of different creative sets that allow you to see which types of ads resonate more with your customers.  
Cost savings. By focusing our ad dollars on the more likely to convert customers, we're saving wasted money spent on chasing down unlikely prospects. Programmatic advertising allows us to bid just the right amount for each impression through Real-Time Bidding (RTB). Programmatic marketing significantly improves the efficiency of your advertising budget.
I hope you learned something new about 2021 Digital Marketing Strategies that work like Programmatic Advertising. If you'd like to get started with a Digital Marketing Plan that works, give us a call to chat about your advertising plans. We serve the entire U.S. and would love to have an opportunity to share successes with you. Having an independent Media Buyer on your side is one of the single most significant competitive advantages a business owner can have in today's cut-throat market.