OK, we were catching up over zoom recently… and our conversation led us to a great discussion of why a creative agency would use an outside media buyer. Here's the transcript of our chat. (<<< Pro tip – just take your audio file and send it for transcription. )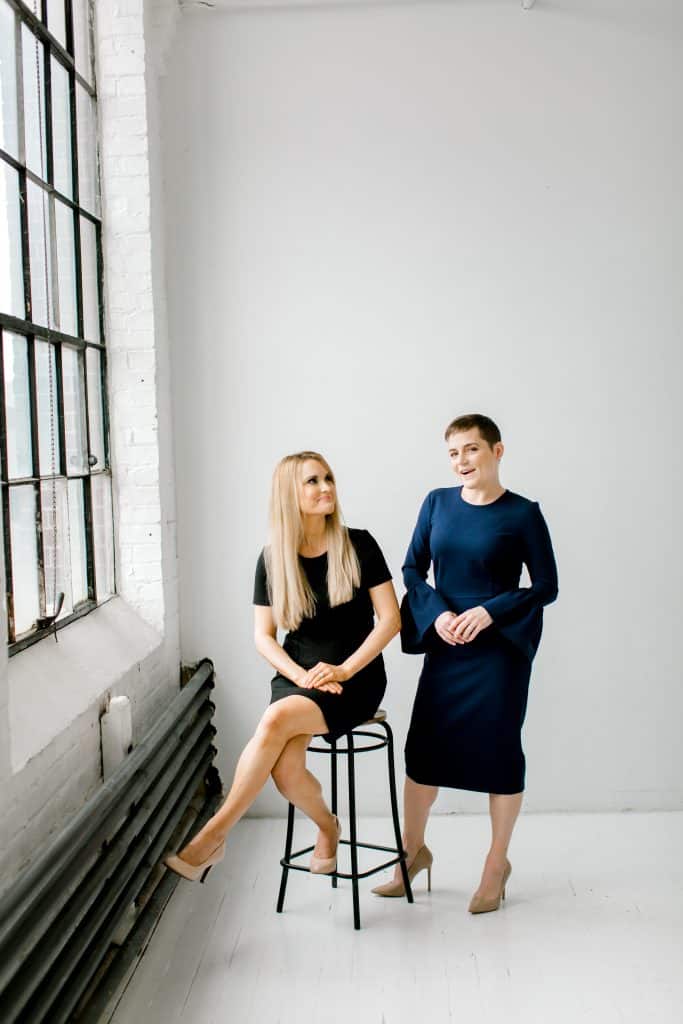 RR: OK – let's get real here… Once upon a time, I recruited you to Thrive.
DG: I know, I know… I kinda felt like you were asking me out on a date.
RR: Hah, right?! It was out of the blue after you left your agency role – and so appealing to me that you've been on the other side – the project management aspect of marketing.
DG: Well, thanks! And we've been happily work-dating since, ummm… for almost four years!
RR: Time flies. And so many kids now. Ok, I gotta get down to it – First question – what would you say is your take on media buying vs the creative agency environment?
DG: Creative agencies are busy in concepts and ideation meetings, managing their respective creative teams, web developers, designers, and fabrication. They are the centrifuge for a myriad of things they've been hired to do. It's amazing to work on a team where you can create strategy, messaging and imagery to accurately and effectively communicate a message. I found it is fulfilling to work together to build a groundbreaking campaign that resonates in a humanistic way. Beyond that, of course it can be stressful to juggle multiple priorities of various clients (not to mention ensuring that you are winning more work and new clients along the way.) It is an enthralling but ongoing cycle.
Media Buying itself is such a contrast to that. Sure, we create plans to reach target audiences and gain look-alike audiences… but it is so linear. It's technical and all about the numbers. Stellar media buying doesn't invoke a feeling to be correct. The investment either proves itself or it doesn't.
RR: What do you think is the biggest misconception of a creative agency working with media buying agency?
DG: Simply that we need or want a direct client relationship to do our job successfully. Other than directly ironing out who is financially responsible on the insertion orders, that's it – that's all we need. And, billing. Among the first questions we get in working with a creative agency are "what are Thrive's fees?" Being in those shoes, I empathize that they need to understand so they can allocate any of their service contract for the media buying itself – and many are surprised when they understand there are no fees. It kinda breaks my heart when agencies don't realize the industry markup they have already been paying in the past, and they are still left to do the management of all of the deadlines. We worked with creative agencies where they just white label what we do, in as much as they "they do it." However they want to manage their client relationship is good for us, and  I'm proud of the way we partner alongside these organizations take something off their plate.
Ok, one more thing on misconceptions… I think often creative agencies that haven't worked with independent successful media buyers – haven't had a fortune of experiencing someone who really stays in their lane. We find agencies in the past may have worked with media buyers (that are a department within another creative agency) which creates an inherent conflict of interest. I love that that's non-issue at Thrive.
RR: Yes, absolutely. Ok, back to the deadlines – multiple creative specs, broadcast calendars, adjusting campaigns…
DG: At the end of the day our job is to make their life easier.
DG cont'd: I understand their pressure points, because I have felt them and been in those shoes. Juggling multiple deadlines, multiple clients and you just have to stay flexible to the movable parts. There is a reason there is a drag function in a Gantt chart! Though, for the individual media companies – the ease of moving the dollars may not be the case. So, in regards to Thrive we take on the role as 'project manager' and the momentous task to cull all the deadlines from multiple medias into once place for our clients. Every media is broken up individually, by creative submission specs/dates and their respective go-live dates. If something needs to move, we handle that adjustment and update everything accordingly. In large plans – we bring all that media together then into one calendar to manage going forward. We do monthly or weekly extractions of those deadlines to give to respective project managers to essentially ensure they have a roadmap for their creative team. Again, we don't add a management fee or any fee for this, which is a huge help for the Project Managers we work with. So that's a long-winded answer – but we distill all the bits and pieces in one place so they can focus on managing the creative teams they work with.
RR: Ok, I should know, there is no short answer with you. But, it's your role to get caught in the weeds! Ok, last question – the investment side.
DG: Well, you know that is really your forte.
RR: Hah, ummm yeah I am a numbers geek.
DG: And an amazing one at that. Your mental math always makes my head spin. So , yeah, on the investment aspect, from a PM standpoint – a good media buyer will correlate all that data into a simple, digestible report for you. When you're a single entity and one client is running on one media, that's simple and straightforward. Multiply the medias and the buys and that is where things get complex. It takes time to know what is performing well and what is not, because you don't know when you are comparing apples to oranges. More importantly, this is crucial to know how to really measure what worked, what did not and where an how to pivot your spending. Each individual media should be measured accordingly. My role is to pull all the data into one place, and your analysis is really a quantified gut check to know if we are on target. CPM, CPC or whatever the campaign goals are – we know we would not be doing any service if we didn't analyze how everything performed.
RR: Well, thanks – this was fun.
DG: You bet. Miss you – wish we could be back in the office together. But, soon!
If you're a creative agency looking for an outside Media Buyer to make you look like a hero to your client, reach out to us! We'd love to talk with you about how we can collaborate with your team to provide added value at no additional cost to you.