Last month Digital Summit Seattle, a digital marketing conference, came to town and descended upon the Washington State Convention & Trade Center in Downtown Seattle. This two-day event provides a meeting of the minds to discuss the current and future digital marketing landscape for a wide range of companies and organizations — including national brands, CPG, agencies, service providers, technology pioneers, B2B providers, associations & nonprofits, startups, and more.
Whether you are a business owner or marketing manager
seeking to learn key trends, a content strategist managing an editorial calendar, an SEO optimizer, or a designer working on a new campaign there are over 50 sessions facilitated by industry experts to share their experiences and ideas for you to implement back at your workplace. In addition to digital workshops, the conference offers a time for attendees to continue the discussion by connecting and networking with peers and an opportunity to attend a 'meet & greet' with conference speakers of their choosing.
Below are a few (of the many!) speaker highlights from this year's digital marketing conference: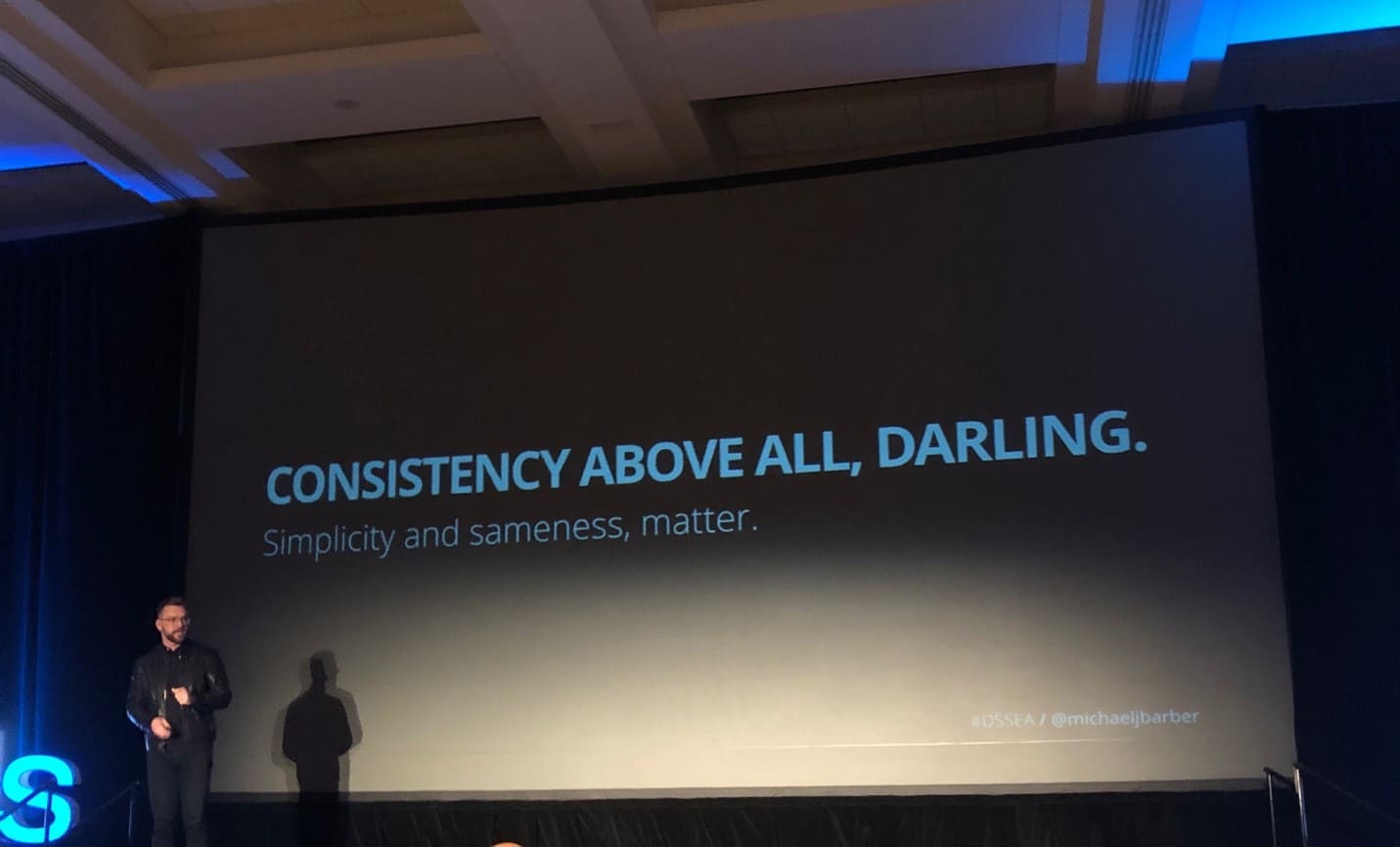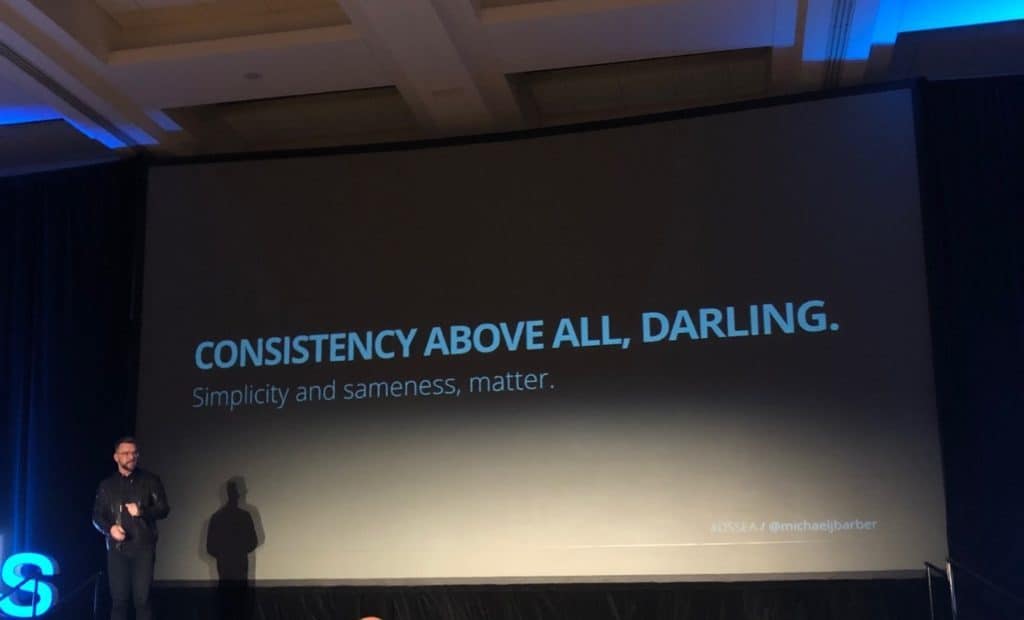 "Consistency above all, Darling. Simplicity and sameness, matter." – Michael Barber's Mum (@MichaelJBarber)
Michael Barber of Godfrey (with helpful quotes from his British Mum) broke down a framework to help ensure your products and services are more tuned to your customer's needs and experience.
"Live content creates scarcity." – Randi Zuckerberg (@RandiZuckerberg)
Although no longer with Facebook the opening keynote and industry influencer, Randi Zuckerberg, shared her 'Now and Then' perspective about the early days at Facebook, life in tech, and her original idea for starting Facebook Live. She also entertained us by singing A Little Mermaid's, Part of Your World (Tech Remix).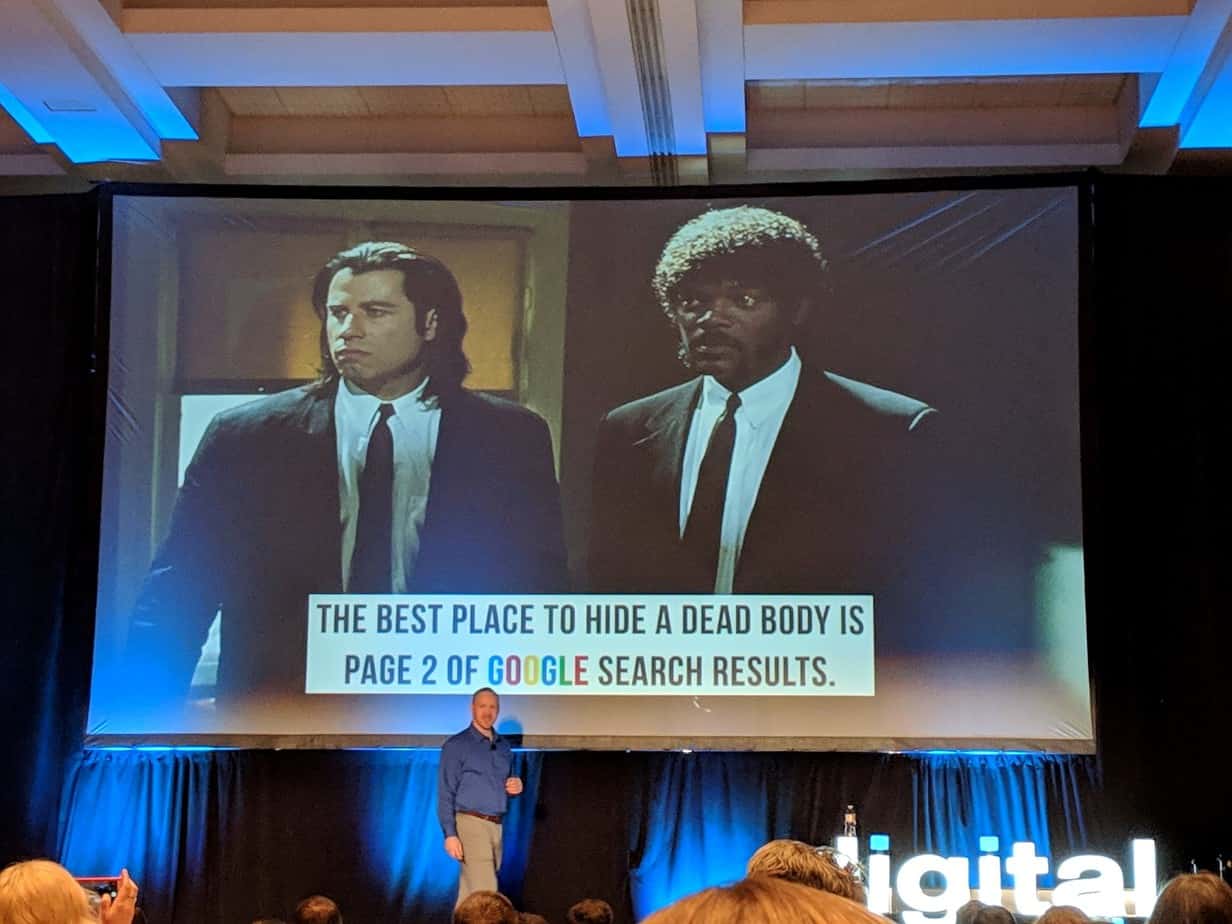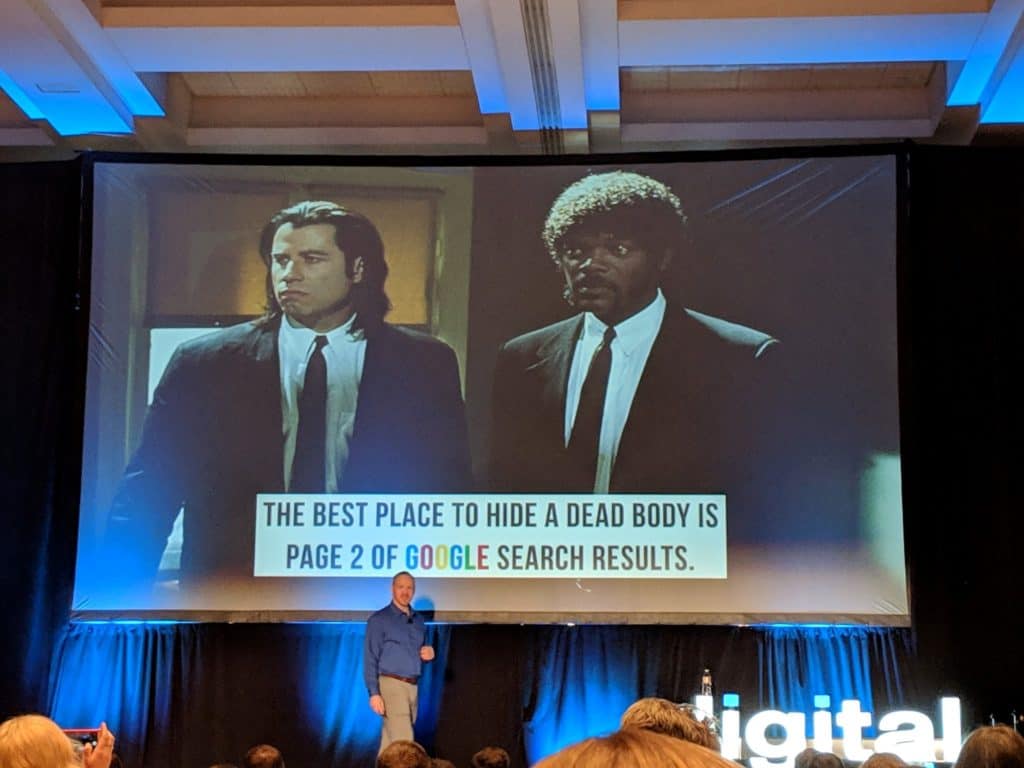 "The best place to hide a dead body is page 2 of Google Search Results." – John Triplett (@JKTrip)
John Triplett with Vertical Measures emphasized the importance of creating your customer journey and the ROI benefits of mapping that journey. Knowing your audience and where to connect with them is key to increased engagement and moving your prospects through the customer journey.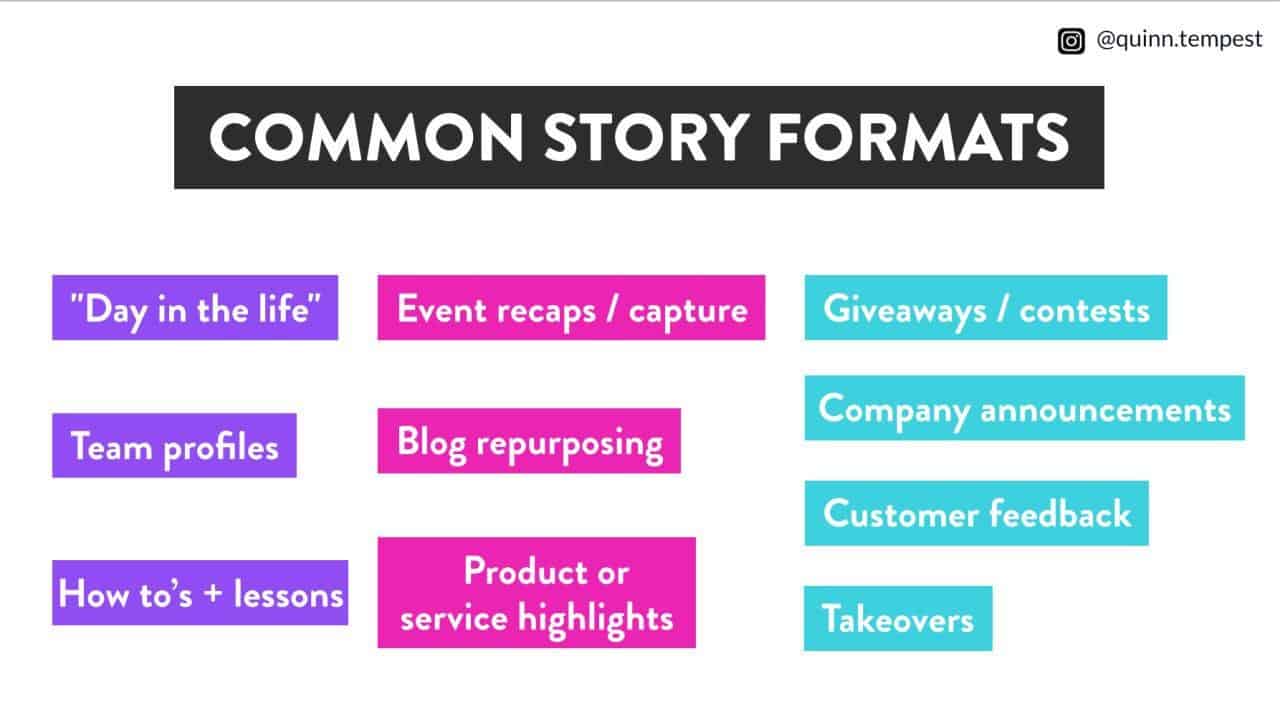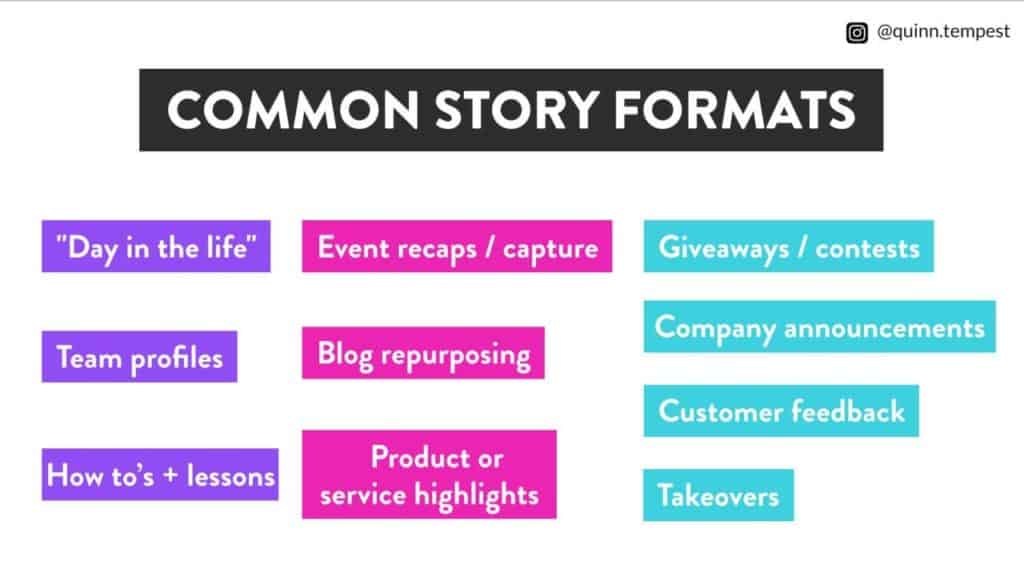 "Looking for some content inspiration for your Instagram Stories? Here are 10 popular and effective formats." Quinn Tempest (@QuinnTempest)
Digital Strategy and Design Consultant, Quinn Tempest, shared tools, formats, and story engagement opportunities for brands. She acknowledged the critical component of a well-organized editorial calendar to employ strategies that drive conversions and generate leads.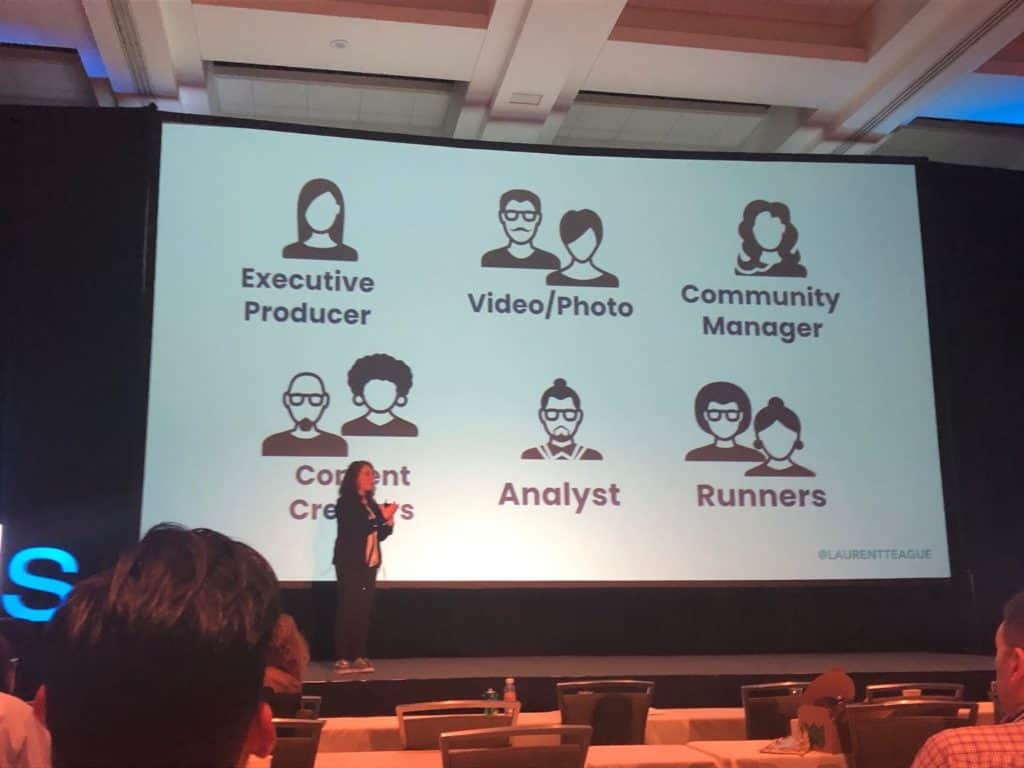 "If we aren't serving our audience. Someone else will." – Lauren Teague (@LaurenTTeague)
Lauren Teague of Convince and Convert covered:
Tips on preparing for the moments that make great content
Tips included scaling a team of one to many for live content coverage, identifying channels that best align with the right content to tell your story, and how to practice and rehearse your playbook ahead of going live.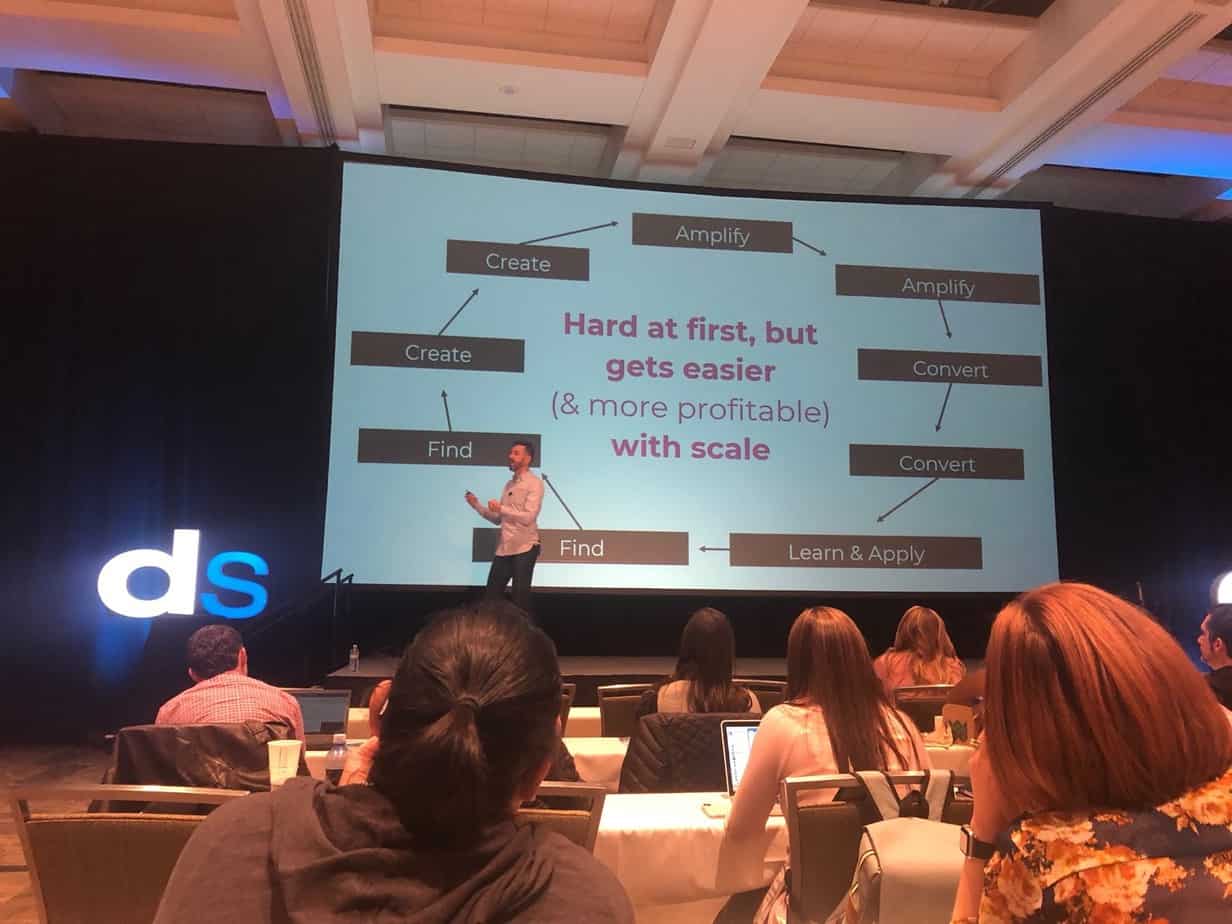 "Hard at first, but gets easier (& more profitable) with scale." Rand Fishkin (@RandFishkin)
Rand Fishkin, Founder of SparkToro and Moz closed out the conference with his assessment of how best practices have shifted over time and what new tactics we'll need to stand out in the years ahead. Items that have contributed to this shift include rising competition in the digital marketing industry, Google's removal of SEO opportunity, Facebook ending referral traffic, and although still strong an overall falling ad impact. In this landscape of change Rand encourages individuals to continue building brand strategies that focus on finding, creating, amplifying, converting, and refining your audience message.
Interested in attending, sponsoring or speaking at an upcoming Digital Summit? Check out their upcoming events calendar here.
Want to talk with us about your digital marketing strategy? Call us or message us here.