Digital Radio advertising refers to ads that run anywhere on a digital audio platform. It can mean podcast advertising, digital music subscription advertising (Pandora, Spotify, SoundCloud), or digital radio streaming like iHeartRadio and SiriusXM.
We have extensive experience buying digital radio advertising, and one of our go-to products is Pandora Radio, which is owned by SiriusXM. In 2021, the product offerings became even bigger and better through a new product called PAX Everywhere.
Before we dive into the specifics of PAX Everywhere and all the new features, we want to give you a rundown of digital radio advertising features and how it's a fantastic way to target your demographic strategically and an effective alternative to traditional radio advertising.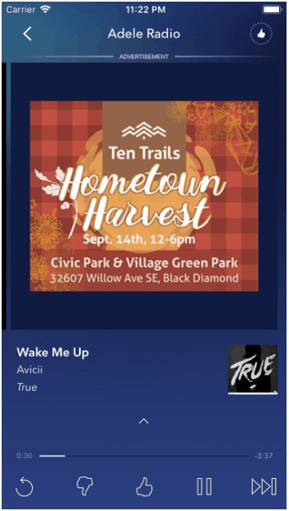 Why we love digital radio strategy:
Target your exact Consumer
From age to gender, to geography­ you¹re able to eliminate waste and hone in on the right audience every time. No Waste = Every Impression is a smart impression
Reach an Engaged Audience
Reach consumers who are logged in and listening to your Message
Pandora is #1 on Mobile. Since 80% of their audio impressions deliver on smartphones, Pandora gives your brand a mobile strategy
Pandora serves your Message in a clutter-free environment with never more than a minute break and only 4 minutes of ads per hour
The Power of Audio invites consumers to engage with your brand as you tell your story
Pandora listeners log in when listening. Ads are tracked like digital marketing but have the power of traditional radio advertising. The accountability of Pandora is greater than terrestrial radio, and all the smart marketers know this. We can quickly confirm ads air correctly and serve the right demographic, targeted by gender, age, and zip code. Additional targeting available, too! Try income targeting for an extra boost.
Delivering audio audiences at scale just got easier in 2021! Pandora's latest offering, PAX Everywhere, enables you to efficiently capture consumer attention with audio, wherever and whenever they're listening.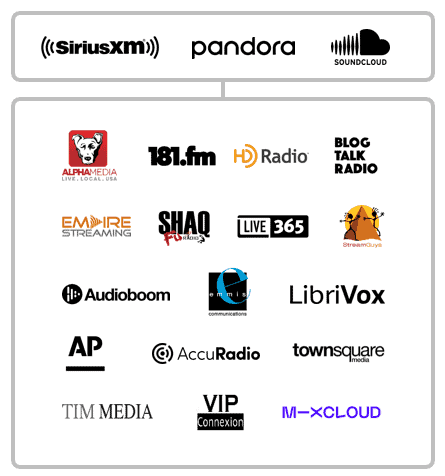 With 150 million Multi-platform Monthly Unique Listeners,PAX Everywhere is rooted in the cornerstone properties of Pandora, SoundCloud, and SiriusXM while providing extended reach through a marketplace of digital audio publishers.
Here's why we love this new advertising product:
It provides access to the most extensive digital audio advertising marketplace in the US, anchored in Pandora, SiriusXM, and SoundCloud's premium properties.
The personalized audio marketplace is 100% transparent inventory, hand-selected to assure quality.
Content airs across music, sports, podcasts, news, and more!
2021 is the first year our advertisers will have easy access to SiriusXM inventory!
Pandora offers the #1 Ad-supported audience.
Precision targeting (age, gender, geography) connects you with your best customer.
Execution through one product and one single point of contact makes reporting immensely transparent and provides more straightforward ROI tracking capabilities.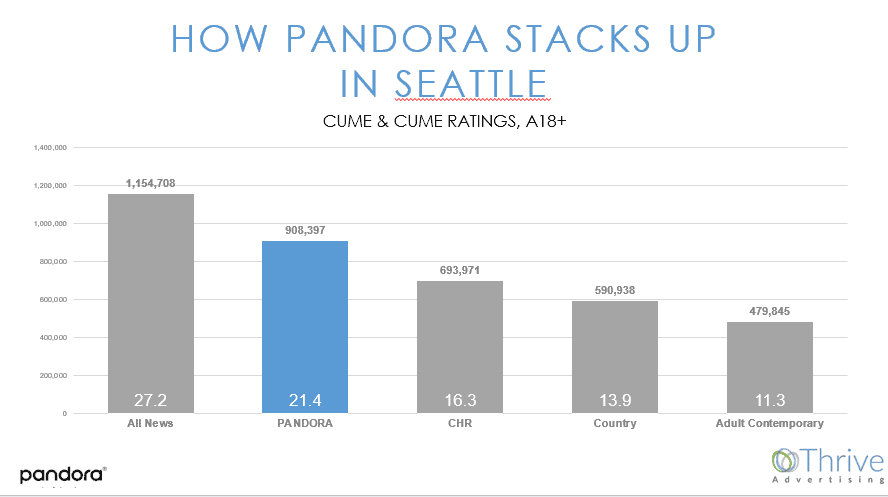 So you are interested in a digital radio advertising strategy, and you don't know what the next step. First, you call us to negotiate on your behalf. We're a team of highly experienced media buyers with significant proficiency in digital radio advertising. Let us share how we've used Pandora Radio advertising for dozens of clients and hundreds of campaigns. We've had so many clients come back to us after their Digital Radio campaigns air to tell us how amazed they were with the powerful results generated from these digital radio advertising campaigns.
Interested in 10 Ways to Create Engaging Audio Ads for Music Streaming Platforms? Forbes share 10 tips here.