If you're a business owner and marketer, I'm sure you've struggled at some point with the age-old question of how to track advertising effectiveness. It's a concern of nearly all marketers and one that we've honed an answer to and learned a great deal about throughout our careers. After 11+ years of managing million-dollar marketing budgets for a living, we've learned a lot about how to track advertising campaigns!
The first thing to keep in mind for effectively tracking advertising campaigns and monitoring Return on Ad Spend (ROAS) is that each media is different, and tracking should be set up by type of ad buy. We track TV advertising effectiveness much differently than we do our Programmatic ad buys.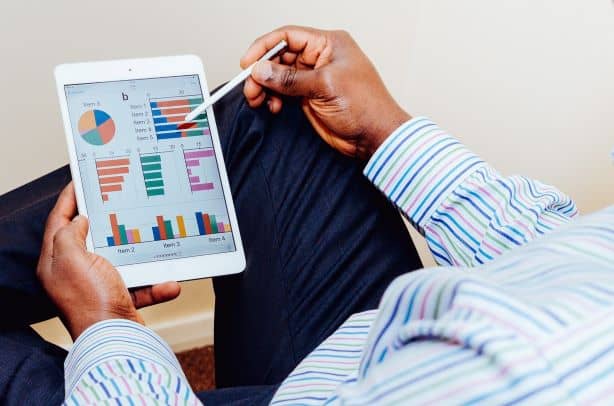 Since 2008, we've fine-tuned the process of accessing the relative value of paid media channels. We have learned to help our customers establish priorities based on marketing objectives, regularly working with our advertisers to identify advertising metrics to best measure the advertising performance of marketing campaigns.
As we design custom marketing plans, we work to establish advertising plans that allow us to update our approach as policies and technologies change. Tracking media purchases carefully enables us to optimize ad campaigns and improve advertising results over time.
Here's what you need to know about tracking advertising campaigns.
Digital Advertising Metrics provide significant insights Into Advertising ROI and ROAS
Every month we supply our customers with monthly advertising reports that track their media buys month to month and year to date (YTD). These advertising reports provide both our clients and our team with a consistent advertising monitoring service that enables us to optimize ad campaigns and improve results. For Digital Advertising campaigns, we regularly track clicks, Cost Per Click (CPC), impressions, Cost Per Thousand impressions (CPM), clicks, Click-through Rate (CTR), and media spend (tracking % of annual of budget spent).
With proper pixel setup and defined KPIs (Key Performance Indicators) we can dig even deeper into advertising analytics and help our clients track more sophisticated marketing metrics like Cost Per Conversion (CPC), Cost Per Acquisition (CPA), Lifetime-Value (LTV) and Return on Ad Spend (ROAS). Most of these require the digital ad campaign set up to be done correctly with Revenue-Tracking pixels. We can look at View-through conversions as well!
For digital video ads, we track Video Completion Rate (VCR), Cost Per View (CPV), clicks, and Click-through (CTR). For Connected TV or OTT (Over the Top) Television ads, we track Impressions Delivered, % of Impression Goal, Completed Views, Completed Views %, and Average %, and Viewed Viewed Minutes.
Whoa, that's a lot of jargon! Holy smokes. Sorry about that.
Advertising Pro Tip: Digital ad metrics can be used to hone in offline advertising as well!
Digital Advertising analytics allow us to optimize marketing campaigns and can even improve traditional advertising
We use marketing metrics to help us track what ads are working and what ones aren't. In the advertising industry, we refer to this type of comparison as A/B Testing. A/B Testing is the process of trying more than one version of a marketing asset to see which ones perform better.
Here's an example. An advertiser will run ads with the same CTA (Call to Action) but with different imagery. They watch the digital metrics closely for each ad set to see which banner ads generate better results. When they do this type of test, it provides a lot of insights for offline advertising as well. We've had customers learn that a particular message or image yields dramatically higher conversions, and they've taken the successful ad and turned them into TV ads and Pandora commercials! Digital Advertising provides measurable data that traditional advertising doesn't as easily supply.
Conventional media trackability is improving, and there are now ways to track the effectiveness of traditional advertising campaigns beyond Nielsen ratings and Comscore Data
We don't avoid Traditional Media! We love it! Here's a great WSJ article that you should consider reading about Direct to Consumer Startups with massive funding that are transitioning their ad dollars to TV advertising in 2020!
Traditional Media is more trackable now than ever. Cable advertising companies, like Comcast Spotlight, now provide a TV tracking tool that will link your Google Analytics account and pull data from the exact geographic footprint of the cable zone you advertise. This tracking capability offers a fantastic tool to show advertisers if their Cable TV advertising is working!
We just did this very thing for a summer ad campaign that showed massive growth in web traffic quarter to quarter and year to year. Cable TV was the primary new advertising tactic. We were able to use the data to show the client that in the exact geographic area where their TV ads aired, their web traffic skyrocketed!
Make regular optimizations as a result of tracking digital advertising metrics
Perhaps this is one of our highest value adds to our customers! We track their digital ad campaigns with exceptional attention to detail. Tracking digital advertising campaigns allow us to optimize their campaigns and improve performance, boosting ROAS (Return on Ad Spend)! Digital marketing campaign optimization is such a valuable service.
Advertisers that set ad campaigns and forget about them lose out on a significant opportunity! When combining human attention with Artificial Intelligence (AI) in marketing, digital advertising campaigns can be wildly successful! That's the whole boom of the "Martech" industry!
What is Martech in advertising?
Martech Today defines Martech as "the blending of marketing and technology. Virtually anyone involved with digital marketing is dealing with Martech since digital by its very nature is technologically-based."
Need help improving your digital advertising performance? Want to make your TV advertising work better and improve advertising ROI? Call us or send us a message to discuss our capabilities. We work with business owners and marketers to improve their advertising ROI at no added cost.