Many of our clients are benefiting from this a great deal. An article came out this week in the #WSJ. It details everything we're being told by Developers, Sellers and Brokers in this area. Read more about Chinese Real Estate Buyers here.
The graph below is from the Wall Street Journal article shared above with data from Juwai.com. Juwai.com is an online real-estate portal that targets Chinese home buyers.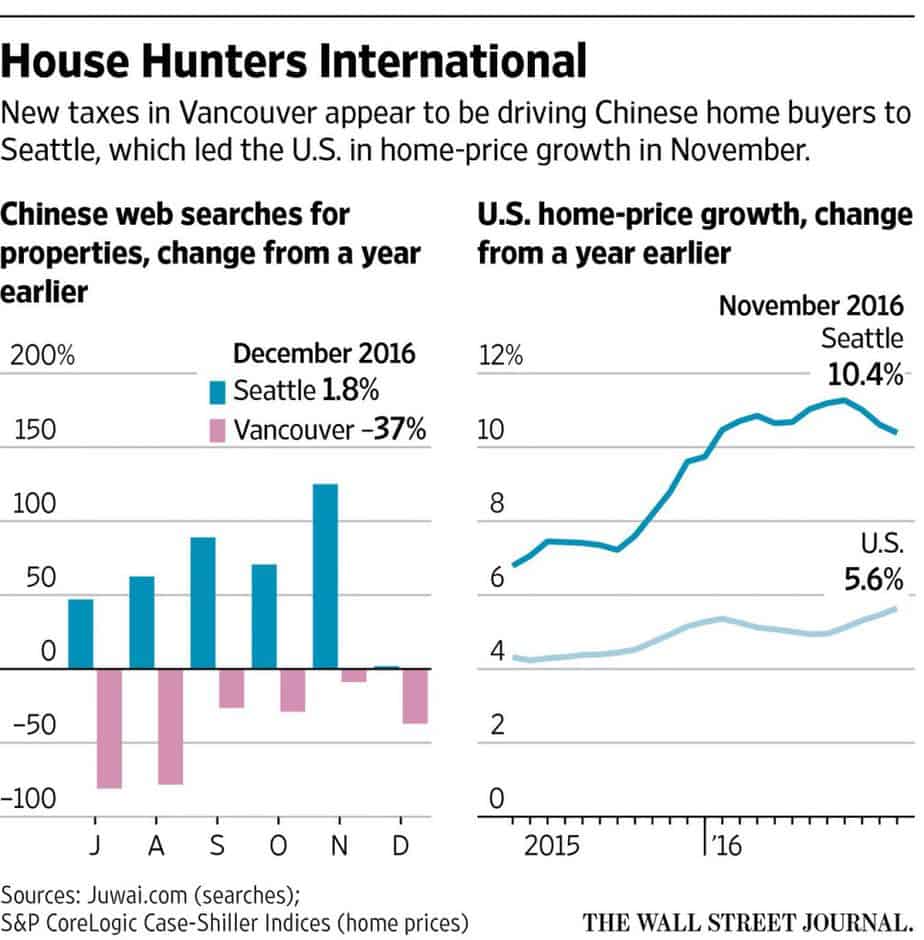 Graph Credit: Wall Street Journal and Juwai.com
How is this relevant to Thrive? We work with many clients in the Real Estate Sector and understanding the market and how to reach the buyers is critical.