Our clients rely on us to stay on the forefront of advertising trends. They trust us to know what options are available to reach their target markets with their marketing messages and to have an educated opinion on which ones will be most effective for their unique needs. They also trust us to tell them which trends are a waste of time and money. Lately we've been planning 2014 advertising for many different customers in different industries. Here are a few advertising strategies we've been using in our marketing plans.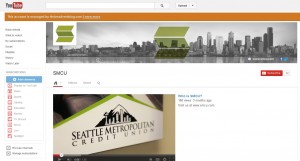 1. YouTube Pre-Rolls and Sponsored Videos
There are two ways we believe you can effectively advertise on YouTube. You can buy the pre-roll ads which play before a user watches a video or you can buy a sponsored video which will display your video as a suggested video. Our online marketing team captains, Nathan and Steven, are experts are working with our clients to find the best option for your online video advertising. They know how to engage users, how to only pay for users that watch your FULL video and how to buy the ads more efficiently than advertisers who try to do it themselves.
2. Local Search
We've been very focused on custom website marketing solutions for clients including Organic SEO (Search Engine Optimization) services, PPC (Pay-Per-Click) ad management and Social Media Marketing as a combined strategy to connect with their customers and grow their brand. We now incorporate Local Search services with almost all of our media buys. We believe the combined power of traditional advertising mixed with new media and online advertising is imperative to a marketing campaign's success. Our goal is to help you unleash the power of Internet Marketing to grow your business and gain new customers. At the end of the day, it all comes down to improving your web presence, driving traffic to your website and cultivating leads from your marketing efforts that will result in new clients. We use industry standard "ethical white hat" SEO best practices and effective marketing tools that tell us exactly where the gaps are with your business and where you are missing the mark within your website.
3. Remarketing also known as Retargeting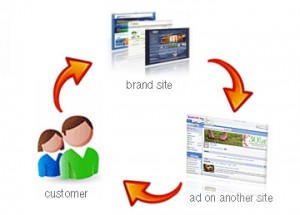 Remarketing lets you show ads to users who've previously visited your website as they browse the Web. Retargeting is a powerful way to stay engaged with your target audience. Presenting them with highly relevant ads and offers across the Web — and making sure your brand is top of mind when they're ready to buy –- can radically improve ROI.  We've found that our customers achieve even higher conversions by combining other targeting methods, such as interest categories, demographics, or keyword campaigns. For example, if you wanted to expand the reach of your fashion brand, you could target only women between the ages of 18-24 who have not yet visited your site, and present them with an offer that is tailored to them.
This year we've seen great success with retargeting campaigns in the hospitality, higher education and banking industries. We've also seen remarketing work extremely well for local clients in the legal industry, political advertisers and medical practices.
4. Cable Television Advertising
A traditional favorite medium to reach area specific customers. We've been using more cable television to reach our clients' customers than ever before. With the ability to buy zip code specific areas that your television commercial will air in, you'll save in advertising waste buy focusing on a specific geographic area that makes sense for your business' market area. We've spent the last 5 years perfecting how to use cable television advertising to our advertisers' advantage by integrating local search with their geographically targeted television messages.
We have so many other strategies to help clients reach new customers with their advertising message. These are just a few ideas we wanted to share with you. Since we started our agency in 2008 focused on traditional media and quickly began integrating internet marketing we want to share with you the top reasons we believe we continue to earn our clients' business year in and year out. Below are the reasons we've been told through client feedback.
Why Our Customers Continue to  Chose Thrive for Their Internet Marketing Management:
An extreme focus on ROI. Period. Your campaign will return on your investment.
Responsive customer service. Always have access to your consultant.
Real content creation, real SEM work, real people. No penalties in Google.
We understand reddit, pinterest, digg, stumble, youtube, vimeo, facebook and google+
We are Adwords certified, and so are 100% of our consultants.
Let us earn YOUR business. Call me directly. I'm the owner. I'll make sure you are taken care of and that we will create the most effective, efficient advertising campaign possible for your business.
-Robin