There sure is a lot of enthusiasm heading into 2020 about the economy, and that leads entrepreneurs and marketers to the question, "how do we reach the right customers?" Business owners all across the country are looking for the secret to reaching more qualified prospects with their advertising campaigns. The beauty of marketing strategy in the new year is that we have more tools than ever to laser target specific demographics, leading to fewer wasted marketing dollars and higher conversion rates. So let's get started with 3 tips to help you reach more qualified customers this year!
Here are 3 Tips to Reach More Qualified Customers in 2020
Focus on reaching qualified AND interested customers rather than on eligible customers alone.
Qualified prospects who aren't interested in your product won't convert to customers. You can serve ads to a person with a target income that doesn't value the type of product you offer, and that's a wasted impression.
Did you know that we can add consumer data to your ad campaigns that allow us to target your ads to people who value certain things? Going a step even further than that, we can also serve ads to people who intend to make specific purchases! Using Artificial Intelligence in 2020 Marketing is going to be critical.
For instance, we can layer in data to an ad campaign that targets "moms who value education," on top of basic campaign qualifiers like target household income and "children in the home." This marketing tactic allows us to serve ads to women who value education AND have a benchmark level of income to purchase an educational tool for their children.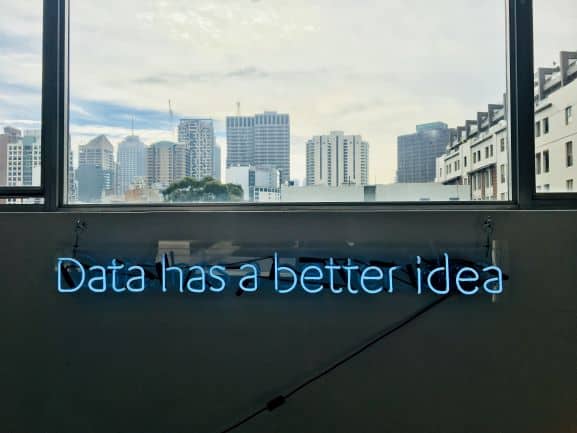 Not all women with children in the home are interested in purchasing education tools for their children. Not all women with children in the home who value education have the income to buy education tools. It's a balance of determining the right marketing campaign parameters to best deliver Return on Ad Spend (ROAS).
Know how to identify the proper media alignment for your demographic.
Knowing which type of media your prospective customers use is critically important to the success of your marketing campaigns and will help you reach more qualified customers. We cannot express this enough. Advertising in the wrong place will light your ad dollars on fire. No seriously, go ahead and burn those thousands of dollars you were going to spend on marketing on fire and you'll see the same ROI as someone investing their marketing budget in the wrong media.
Too dramatic? Perhaps a touch, we apologize. But our media buying hearts break when we hear that business owners or marketing managers have been investing in the wrong media! They usually explain themselves with good intentions and a story of sales trickery that would make you weep.
Advertising salespeople, even with the best intentions, have sales quotas to meet, making their products their only solution to your marketing problem. Always. So if your demographic is Men 18-34, the broadcast TV rep will tell you confidently that they can reach your demo. What they don't tell you is that there are a dozen better ways to reach Men 18-34 more efficiently and that their best package is the worst package when compared to the right media placement for the demographic.
Therefore, make sure to have an experienced media buyer to determine your strategic media placements. Media Buyers know all the advertising options and know which ones best reach all demographics.
Want to reach Women age 55+ in Issaquah with grown children? How about Working Women ages 25-34 who live in Seattle? Prefer to reach Men age 35-54 who work in tech in Bellevue? These are demographics we touch every single day. Knowing where these demographics spend their time is critical to the success of your ad campaigns.
See Media Buyers Save You a Fortune for more details about what a Media Buyer is.
Establish the right marketing budget in 2020.
One of the most common questions about marketing is how much to spend on advertising. There are a lot of suggested rules for business owners circulated. 10% of sales, 10% of net profit, etc. Many argue over the amount to allocate to advertising each year when it comes time to plan for an annual marketing budget.
However, our take on budgeting is different. Each market and each media has a minimum investment threshold required to work. If you underfund an advertising campaign, it will fail. No exception. So if you have a ballpark advertising budget in mind, check with a media buyer to see what they think you can do with that investment.
For instance, did you know that on Cable TV in the Seattle-Tacoma market, you should spend no less than $5,000 per zone per month? And that while you could pay more than $10,000 per cable zone, it's rare to allocate much more than that if you're a consistent advertiser advertising every month.
Professional Media Buyers, highly experienced in investing advertising budgets, should be able to provide you benchmark spending goals for every type of media. Our media buying team offers a complimentary advertising audit for all new customers. Our advertising audit looks at your current ad spend and provides you with a gut check to see if your spending is out of whack or on track.
We work for many luxury real estate advertisers, so we like to use the example of buying a home or investment property when we discuss advertising budgets and how our media buying services can help you maximize your investments. We explain that it's challenging to provide business owners and marketers an advertising recommendation without a budget. Akin to asking a real estate broker to help you buy a new home without assigning a ballpark budget. Do you have a million-dollar budget, or are we working with a $300,000 one? It's a big difference in what you can afford to buy in a home and the same goes for what you can afford to invest in advertising.
We work with advertisers of many sizes. Our smaller customers typically spend about $10,000 per month in advertising. Do you have questions about your media buying strategy? We'd love to help! Let us design a marketing strategy to reach more qualified customers. Message us for an appointment or call us directly. We answer our phones and are known for our concierge-level media planning and buying services.