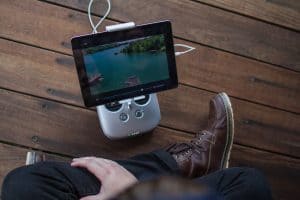 We are kicking of a series of blogs about different advertising mediums and when they're appropriate advertising vehicles for your business. With so many advertising options today, advertisers are more confused than ever about the many options available in both traditional and digital advertising. So as an advertising agency that focuses on the placement of advertising, we'll share with you how we determine what type of media should be used for different marketing goals. We'll start our blog series with cable television advertising.
Cable television advertising is different than broadcast television advertising. Broadcast television advertising is advertising on networks that are broadcasted throughout an entire DMA (Designated Market Area). For instance, in the Seattle-Tacoma DMA that means the ads are seen from south of Olympia to North of Bellingham, east to about Cle Elum. Cable television advertising allows for geographic targeting on a more micro scale. Cable television advertising is sold in geographic areas called "zones". Buying zoned cable television advertising allows advertisers to geographic target areas that are in their target market. For instance, a local dentist who serves a 10 mile radius would be wise to consider cable television advertising over broadcast television advertising because it'd be rare for a patient to travel 2 hours to visit a dentist.
In addition to geographic targeting capabilities, with cable television advertising you can also target cable networks that reach specific demographics that may be narrower than broadcast television advertising. An example could be a home remodeling business targeting home owners watching HGTV or a boat dealership targeting sports networks like Root Sports. A note about geography is required here though because using the example of a boat dealership, customers are often willing to drive quite a distance for the right boat at the right price. So a dealership may want to target the entire DMA. This is possible with cable. You have the option to buy DMA cable advertising and that will send your message to the entire geographic area, providing the same coverage area as broadcast television networks.
Cable television advertising is generally less expensive than traditional broadcast television advertising. This is because you're paying to reach a smaller audience. The CPM (cost per thousand) may be higher because you're paying a bit of a premium to reach a narrower audience but it's often worth it for local businesses whose customers don't travel beyond a certain geographic area. The overall budget required if you're targeting 1 or 2 zones is often more affordable than buying broadcast television.
Some concerns that advertisers express over cable television are DVRs and other time shifted viewing. We buy around these by focusing on programs that aren't often DVRed like sports, news, and other programs that have lower DVR rates. We also buy over the top (OTT) advertising on cable networks that reaches cord cutters with your commercials through devices like Roku, Apple TV, etc. This is great for reaching Millennials and Gen Z. Cable companies now offers Premium Digital TV (PDTV) products reaching ALL cable subscribers regardless of if they are Comcast or not, and ALSO reaches the cord cutters who only view content through OTT. The best part about OTT through a cable media company? OTT can be geographically zoned in the exact cable zones you're also running traditional TV ads! This is a great tactic for advertisers wanting to reach traditional and new audiences. They have a standard 95% completion rate and there is no charge if the spots are fast forwarded through from beginning to end (most content cannot be fast forwarded), and these OTT spots are only placed in premium long form content which means no cat videos!
We recommend investing in cable television advertising for no less than 3 months in a row and prefer 6 months to truly test the medium. Investing in advertising for less than 3 months rarely works unless you have a large budget that you plan to invest in a short period of time with a very strong call to action.
If you'd like to learn more about buying cable television advertising and how we can save you thousands of dollars in advertising waste and get you better placements, give us a shout. We'd love to talk with you. We have clients far and wide from West Coast to East Coast, local, regional, national and international.