With so many media options, advertisers are more confused than ever about the options available in both traditional and digital advertising. As a niche advertising agency, our core offering is the service of media buying which means we professionally invest advertising budgets. Some of those advertising investments are made via cable TV advertising.
Since our entire company's purpose is to invest ad dollars, we live and breathe media investing, and we can share story after story about cable's success. You should know before reading this that we have no incentive financially to recommend cable over any one media and without meeting with you and discussing your goals, we can't recommend a media strategy. But we've seen firsthand the wild success and ROI delivered by cable, when strategically purchased, time and time again! So we want to share with you some facts about and tips on:
How to buy cable TV advertising 2020
First things first, Cable television advertising is different than Broadcast TV advertising.
Broadcast television advertising is advertising on networks that are broadcasted throughout an entire DMA (Designated Market Area). For instance, in the Seattle-Tacoma DMA this means the ads are seen from South of Chehalis and just North of Bellingham, and all the way East to Cle Elum.
Cable television advertising allows for geographic targeting on a more micro scale. Cable television advertising is sold in geographic areas called "zones". Buying zoned cable television advertising allows advertisers to geographically target areas that are in their target geographic market.
For instance, a local cosmetic dentist who serves a 5-mile radius would be wise to consider cable television advertising over broadcast television advertising because it'd be rare for a patient to travel 2 hours to visit a dentist. Have you ever driven from Centralia to Blaine for a Cosmetic Dental appointment? We doubt it.
Marketers can target their advertising to specific cable networks that reach their demographics by interests.
An example could be a home remodeling business targeting homeowners watching HGTV or a boat dealership targeting sports networks like Root Sports. Selecting cable networks that skew toward psychographics of a demographic provides an advertiser with a much more targeted advertising tactic than alternative media options.
Cable television advertising is generally less expensive than traditional broadcast television advertising.
Cable TV advertising is cheaper because you're paying to reach a smaller audience. The CPM (cost per thousand) may be higher because you're paying a bit of a premium to reach a narrower audience but it's often worth it for a local business advertising to customers who won't travel beyond a certain geographic area. The overall cable advertising budget required, if you're only targeting 1 or 2 zones, will be more affordable than buying broadcast television.
If your advertising needs require you to reach the entire market, cable advertising provides an option to buy the full DMA. Typically, the point at which it makes more financial sense to buy the full cable DMA over zoned cable is when you hit 4 zones (in the Seattle market). Once you identify 4 or more cable zones, you're often better off buying the full DMA. The cable DMA provides the same geographic coverage area as broadcast television networks, while still allowing for network targeting.
In the Seattle market, 1,833,990 households have TV service. Of those households, 1,331,200 have Comcast Cable service, which means that 73% of the homes have Comcast. Of the homes that subscribe to Cable, 97% of them have Comcast instead of another cable provider, which equates to 1,293,241 homes have Comcast TV Cable service.
What concerns do people have about cable TV advertising in 2020?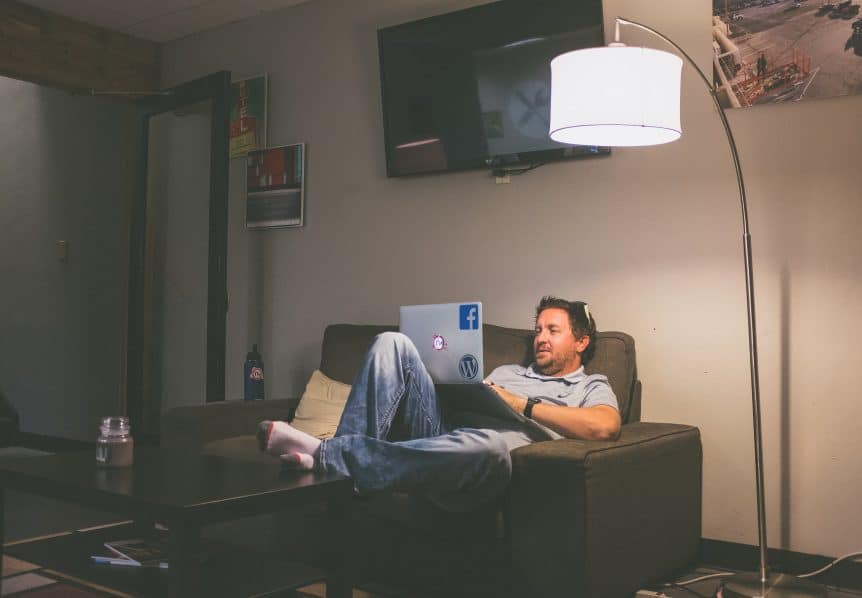 Some concerns that advertisers express about cable television include DVRs, time-shifted viewing, and cord-cutters. "Cord-cutters" are those viewers who have "cut" the cable cord and stream their content through a connected TV device like a Roku, Apple TV, etc.
Let's address DVRs and Time-Shifted Viewing first.
At Thrive Advertising, we buy advertising around these obstacles by focusing on TV programs that aren't often recorded on a DVR, like live sports, news, and other programs that have lower DVR rates.
You might be surprised to know that in 2019, Adults 35+ average 4 hours and 19 minutes of TV daily, and an average of 41 minutes VOD (video on demand) content. Also, nearly 70% of Adults 35+' overall TV viewing is done via cable.
While many "appointment tv shows" like prime time sitcoms and dramas do find their way to the DVR, many TV shows are watched on a whim without the thought required to set a recording device. Those are the programs we focus on when we're not buying live sports and live news. Live sports and live news are rarely recorded because viewers want to see the action live.
What about Cord Cutters? Does Cable TV Advertising Reach Them?
Cord-cutters, for the most part, are young adults. Adults 18-29 on a budget, more specifically. Budget-conscious adults in their 20s steer away from cable although not in numbers as high as you'd think. The reason that more people aren't cutting the cord is cable companies are smart. They know that if you're going to spend $80 for high-speed internet to stream Netflix, YouTube, or HULU on your Roku, you might not mind paying $20 more for cable TV service so you can watch live sports, live news and day of programming without managing multiple content subscriptions.
People may hate cable companies but no one thinks they're dumb. They know just how to keep you connected. Call to cut your cord and see how fast they whip up a can't pass up offer to keep you tethered to their cable services…
So, rule #1 with Cable TV advertising is to consider the demographic that you're trying to reach. If it's Adults 18-29, cord-cutting is a factor to consider. However, if you're targeting Adults 35+ with a $100k+ income, they're just not cutting the cord, or at least not in the numbers you'd think! Cable provides one of the cheapest forms of entertainment. Just consider the cost of taking your kids to a movie at the theater or to a baseball game! I'm a mom of 4 so trust me when I tell you that watching a movie at home saves us a small fortune…
How to reach Cord-cutters with advertising.
We buy over the top (OTT) advertising on cable networks. What's OTT? OTT is video viewed through the web that bypasses traditional cable or linear distribution. Services that come "over the top" typically cost less (at first glance-or if you have free wifi) than the traditional method of delivery.  OTT can be viewed through connected TVs (CTVs), computers, tablets, and phones.
OTT video can be subscription supported or advertising-supported and what we focus on at Thrive, is reaching cord cutters with your commercials through devices like Roku, Apple TV,  etc., in quality, long-format content.
OTT advertising can provide access to younger Millennials and Gen Z and while many media companies are selling OTT, Cable companies sell their own version called Premium Digital TV (PDTV) that has some advantages we've seen benefit our clients.
Premium Digital TV Advertising (PDTV)
PDTV reaches all cable subscribers regardless of if they are a Comcast subscriber or not, and also reaches the cord cutters who only view content through OTT and PDTV. PDTV can be geographically zoned in the exact cable zones you're running traditional cable TV ads for added effectiveness and Reach in your target cable zone. This capability is great for advertisers wanting to reach traditional and new audiences.
With PDTV you'll have a standard 95% completion rate and there is no charge if the spots are fast forwarded through from beginning to end (most content cannot be fast forwarded), and these OTT spots are only placed in premium long-form content which means no cat videos!
How long do I need to advertise on Cable TV?
We recommend investing in cable television advertising for no less than 3 months in a row and prefer 6 months. Investing in advertising for less than 3 months rarely works unless you have a significant budget that you plan to invest in a short period of time with a very strong call to action.
4 Quick Reasons to Consider Cable TV Advertising in 2020
FREQUENCY
Cable's ability to air commercials in exclusive geographic zones gives the ability to laser in on reaching a most relevant audience, which maximizes your ad budget, minimizes waste, and stretches your budget. The best advertising campaigns we all know – don't just perfectly reach their demographic – they achieve enough Frequency that consumers can not only identify with what they see – they trust it. If we piecemeal ad purchases and spread a small budget too thin, Frequency (one of the two cornerstones of media investing) is compromised, and the ad campaigns WILL fail.
RIGHT DEMOGRAPHIC
When creating a TV recommendation we are using Comcast set-top box data along with data from Experian to strategically select the top reaching and indexing networks for your demographic.  By only selecting these networks and lasering in on the geographic areas that are most relevant, we again are maximizing your budget and minimizing waste. We've also considered which programs and networks are most watched live to avoid recorded content.
EMOTIONAL CONNECTION THROUGH VIDEO.
Potential customers need to SEE and FEEL your product or service and all that you have to offer through sight, sound, and emotion. American culture is rooted in the emotional connection of being entertained through TV. (Inversely, consider that there is a reason that cigarette advertising is illegal on TV. The industry knows it is too powerful and influential for viewers.) Shared family experiences still happen around the TV in the home.
CABLE RATES AREN'T A DETERRENT FOR AN AFFLUENT DEMOGRAPHIC.
We all know Cable bills aren't cheap. People who pay for Comcast services have the money to pay for it which is a critical alignment of many demos. Your demographic has to have internet in their home, and they likely don't mind paying $20 more for cable TV so they can watch live news and live sports.
If you'd like to learn more about buying cable television advertising and how we can save you a ton of time, money and stress while eliminating vertising waste and securing better placements, give us a shout!
We'd love to talk with you. We have clients far and wide and we've got stories to share about the success of cable television advertising.